Low Rider ST SPLITSCREENS

Low Rider ST Vent Screens in Gloss BLACK complement dark vent openings
A Set of Three Stylish and Functional Low Rider ST Vent Screens that Look Great! And
Protect your Face, Neck and Upper Torso from Road Debris & Potentially Angry "Stingsects*"
Alternate Description: FXLRST Vent Screens
*Stingsects: Insects you'll encounter while riding a motorcycle which can sting and/or bite include Bee's, Wasps, Yellow-Jackets and Hornets.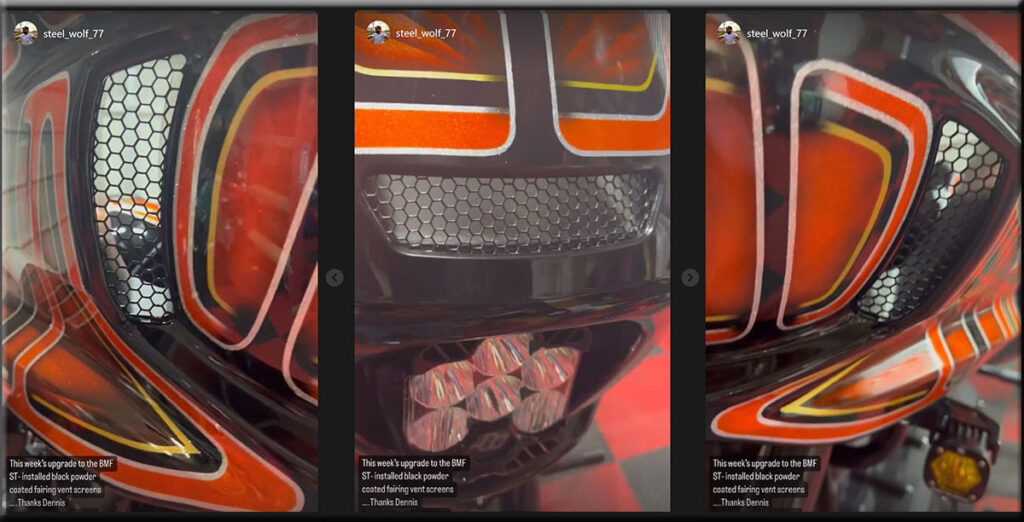 Low Rider ST SPLITSCREENS also available in Satin ST Bronze Powdercoat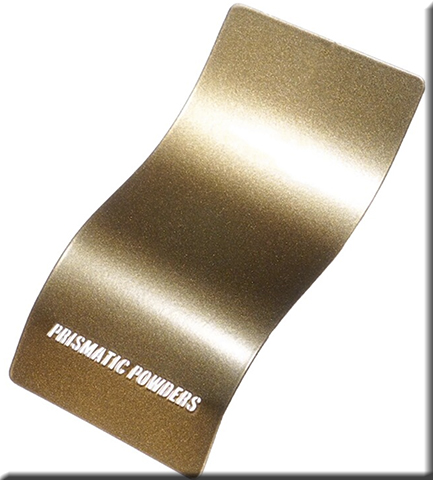 We asked Low Rider ST owners what screen colors we should offer. The two most requested vent screen Powdercoat finishes were:
Gloss Black
"ST Bronze"
These are High quality easy to clean Oven-Baked Powder Coatings
The three FXLRST fairing vents are designed to produce enough airflow to create a rider-friendly "cockpit air bubble" which would reduce/eliminate annoying buffeting. Our Low Rider ST Vent Screens (aka FXLRST Vent Screens) are selected for a near-perfect 77% open design pattern; providing enough airflow for rider comfort and also protecting against debris and insects large enough to matter (i.e. protecting from fruit flies and gnats has an unacceptable airflow cost).
Here is Why Our Made in USA Low Rider ST Vent Screens are Worthy of Your Investment
Made in America costs a bit more, but as Americans, shouldn't we be investing in one another?
High Quality FXLRST Vent Screens – Specifications:
Offered in your choice of oven-baked Gloss Black Powder-Coated* or ST BRONZE Powder-Coated Aluminum. We use only the FINEST automotive grade aluminum honeycomb screen materials available! We source the thick 14-gauge screen material from CustomCarGrills in Grand Rapids, Michigan while the oven-baked powder-coating is performed locally in Grand Junction, Colorado.
CUSTOM LOOK: Your ST fairing's color outlines the (top) Center SPLITSCREEN rather than being hidden behind the screen as some other screens do.
STRENGTH: Double thickness Strong 0.0641″ (1.63mm) BEEFY 14 gauge aluminum. Superior performance handling road debris impacts compared to the 0.03125″ (0.79mm) thin light-weight material used by another supplier of Low Rider ST vent screens.
FUNCTIONALITY: We've chosen the 1/4″ hexagonal honeycomb screen mesh design with ~77% Open Area as it provides the best balance of airflow for rider comfort…… and rider protection stopping most road debris and larger insects like wasps & bee's (the kind that sting).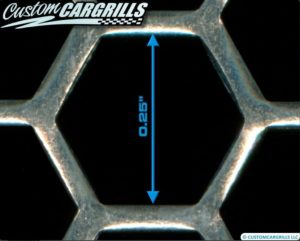 Additional FXLRST Vent Screens Specifications
GLOSS BLACK and Satin ST BRONZE Oven-Baked Powder Coated Finishes Available
Costs a bit more because the aluminum is protected by an incredibly strong, easy-clean surface which, unlike raw aluminum, is virtually "maintenance free". If the glossy finish works for you, we highly recommend it! We use PRO Powder Coating, a high-quality local company which, on their website, describes powder coating as follows:
"Powder coating is an advanced method of applying a decorative and protective coating to a wide range of materials and products that are used by both industry and consumers. The powder used for the process is a mixture of finely ground particles of pigment and resin, which is sprayed onto the surface to be coated. The powder particles adhere to the surfaces using a negative charge on the part and positively charging the powder, (which) like static electricity, (is) then heated and fused into a finished coating in a curing oven. The result is a uniform, durable, high-quality, and attractive (high gloss) coating. …. Powder coating is the fastest-growing finishing technology in North America."
NOTE: In order to keep our costs in line, we've chosen to offer the most popular "Gloss Black" and "Satin ST BRONZE" finishes as our standard color options. Custom Powder Coating Colors and/or finishes may be available ……but at a higher "custom price". Contact us if you've got to have a custom color or finish…… and cost is secondary to you!
Elegant Solutions Inc. dba Motorcycle Vent Screens is not affiliated with Harley-Davidson®. Terms such as: Harley-Davidson®, Road Glide®, Batwing, Low Rider ST®, FXLRST® and Harley® are trademarks of the Harley-Davidson® Motor Company. They are only used here for descriptive, informational purposes and displayed either with the ® designation or in CAP's (an alternate method of displaying the "®" designation). The 3-screen complete solution described herein is termed "Low Rider ST Vent Screens/SPLITSCREENS" and/or FXLRST Vent Screens/SPLITSCREENS. These are terms coined by Elegant Solutions Inc.