ROAD GLIDE Fairing – the RUSHMORE Design Flaw
Considered a "FLAW" by high-speed touring riders who object to being pelted by occasional road debris and large BUGS! The ROAD GLIDE Ventilated Fairing design is conceptually excellent, with 3 vents creating a comfortable cockpit air bubble thereby eliminating annoying helmet buffeting. But those 3 sizable openings flowing air at the Rider should have been equipped with protective screens to avoid Exposing the Rider to Road Debris Impacts and "Stingsects*".
*Insects you'll encounter while riding a motorcycle which can sting and/or bite include Bee's, Wasps, Yellow-Jackets and Hornets!
👌This "Design Flaw" offers the Road Glide owner an Easy SOLUTION: Triple SPLITSCREENS 👌
---
Touring Motorcycle Fairing Design Concept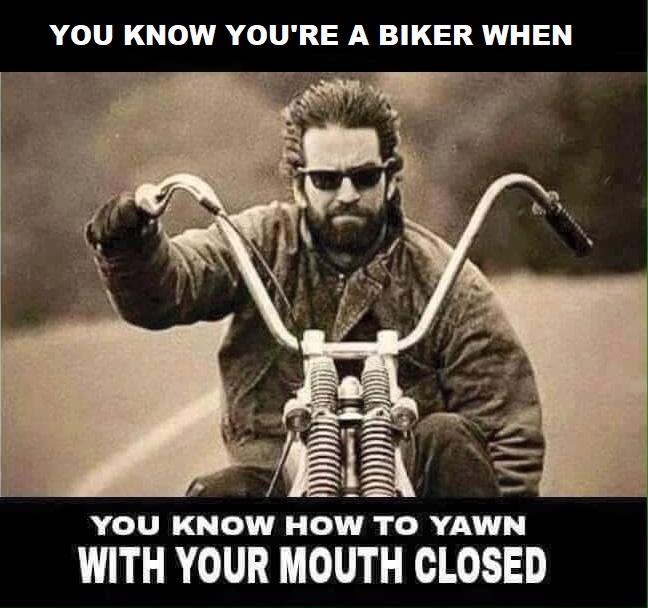 Unlike a "bugs in your teeth" Cruiser Bike, high-speed touring motorcycles are equipped with fairings and windscreens to provide for a more civilized open-road experience. The typical touring motorcycle fairing design offers decent protection from the elements, buffeting, road debris and BUGS. While the ROAD GLIDE ventilated fairing solves the buffeting problem extraordinarily well, the unprotected vent openings fail to address the road debris and Large Insects issue. We offer 2 rationales to address that issue:
PROTECTION

: If you bought your 2015+ Road Glide for the more civilized open-road experience, you'll enjoy your ride far more with a set of Triple SPLITSCREENS installed to protect yourself from road debris and stinging insects (also; many of us are allergic to being stung).

CUSTOM LOOK

: Triple SPLITSCREENS

provide a custom look to your fairing

! If occasionally being pelted by bugs & debris isn't your issue, and you bought your 2015+ Road Glide mostly for its outstanding good looks, a set of

these attractive screens installed in your fairing will draw admiring looks!
---
A Visual of the Issue and Solution:
SERIOUSLY, WHILE OPERATING A MOTORCYCLE, DO YOU WANT THE DISTRACTIONS OF POTENTIALLY ANGRY INSECTS CRAWLING ABOUT IN YOUR CLOTHING and/or HEAD-GEAR?!?
SOLUTION: ROAD GLIDE Fairing Triple SPLITSCREENS

A pair of Side Screens alone will not suffice!
You'll want COMPLETE PROTECTION which means a pair of SIDE SCREENS and a CENTER SCREEN (which the other major screen supplier does not offer). If you've previously ordered vent screens, odds are you paid $65 – $75 for just a single pair of thin aluminum SIDE SCREENS at half the thickness of our much stronger Powder-Coated SPLITSCREENS. At a similar price-point you can UPGRADE to a complete set of Triple SPLITSCREENS and you'll be very pleased you did! You are riding (arguably) the best touring bike Harley-Davidson® offers, why not ride with (no argument) the best available vent screen protection!
---
How Effective is the ROAD GLIDE Ventilated Fairing?
👍 BUFFETING mostly eliminated! The fairing vents are designed to direct 3 streams of air at the Rider(s) upper torso, neck and head for the purpose of creating a comfortable cockpit "air bubble". The 2 side-vents aim air at the upper torso while the center-vent focuses a stream of air at the rider's head/neck area to eliminate/reduce annoying helmet BUFFETING.
👎 BUT…!! Unprotected Vents create open paths for BUGS and ROAD DEBRIS to impact the Rider! And, on impact, many of those INSECTS defend themselves with 🐝STINGERS and/or BITES🐝 especially as you attempt to swat them off your face or neck! Possibly worse yet … are you allergic to stings? See how you can be vulnerable even while wearing a full-face helmet.
👍👍 ELEGANT SOLUTION! Customize your fairing with a set of good looking Triple SPLITSCREENS to enjoy "wind in your face" motorcycle touring without the "bugs in your teeth" experience!
---
Compelling Reasons for ORDERING your

Triple SPLITSCREENS

TODAY:
You've seen photos of vent screens LOADED WITH INSECTS (above): You've been struck by Road Debris or have experienced Insects crawling about on your person, PARTICULARLY WHILE OPERATING A MOTORCYCLE!
YOU APPRECIATE our Center SPLITSCREEN Solution: You realize that SIDE VENT SCREENS are important, but alone they don't necessarily protect your NECK and HEAD. Our Triple SPLITSCREENS represent a complete (3 screen) solution created with you and your Road Glide® in mind. And on stormy days, you appreciate being able to close the Center Vent Flap!
YOU WANT VALUE: Assuming you appreciate HIGH-QUALITY (but FAIRLY PRICED) made in USA products, you may have found your answer with Motorcycle Vent Screens! Compare our Powder-Coated Triple SPLITSCREEN Packages to the primary competition's thinner aluminum side screens (but, no center screen offered). We offer a complete, far higher quality solution for very little more!
YOU WANT EASY INSTALLATION: Specialty tools not required. In a 2017 product review, Dale Hagan, a pleased customer reported performing the complete installation in under 1 hour! We provide precise instructions along with an installation template and helpful pages from the Road Glide® Service Manual.
The Side SPLITSCREENS impart a COOL LOOK to your bikes fairing while the strategically placed Center SPLITSCREEN provides discreet protection!
SOLUTION: ROAD GLIDE Fairing Triple SPLITSCREENS
---
Corroborating Evidence
of our claims:
Our Assertions the Triple SPLITSTREAM Design

Directs Air at the Rider

are Corroborated in this 2015 ROAD GLIDE

Review Article

by Motorcycle.com:
Corroborating Excerpts from the 2015 ROAD GLIDE Review Article by Motorcycle.com :
"Getting back to the Road Glide's signature fairing, the triple splitstream fairing vents are a wondrous improvement. The job of the top vent is to reduce helmet buffeting and it takes this task seriously. We have no complaints of excessive or even mildly disruptive airflow common with fairings of the Road Glide's proportions."
"It's those two, voluminous fairing gills that really grabbed our attention. Located at high-pressure points on either side of the headlights, the ducts, once opened, act like ram-air intakes, only instead of going into the airbox to feed the throttle bodies, the blast is directed at your chest, providing a climatizing airflow during a muggy ride. Each vent is manually closed via a mechanical switch inside the duct. Manipulating the right duct entails reaching your left hand to the fairing's far side when in motion. Proceed with caution when attempting, or pull over and do it the safe way."
---
A message from the President of Elegant Solutions Inc. dba Motorcycle Vent Screens: The Harley-Davidson® Road Glide® became my favorite touring motorcycle the first time I rode one! The "Shark Nose" frame mounted fairing offers both high speed stability cutting through the air at touring speeds as well as low speed maneuverability with the handlebars "free" of the weight of the fairing. My BSR (back seat rider) wife is extraordinarily comfortable riding with me and considers this bike to be a "limo on 2 wheels"! Elegant Solutions Inc. is not affiliated with Harley-Davidson®. The terms: Harley-Davidson®, Road Glide® and Harley® are trademarks of the Harley-Davidson® Motor Company. The 3-screen complete solution described herein is termed "Triple SPLITSCREEN(S)". "SPLITSCREEN(S)" and "Triple SPLITSCREEN(S)" are terms coined by Elegant Solutions Inc.