ROAD GLIDE Vent Screen Specifications
ROAD GLIDE Vent Screen Specifications presented in detail
Here is Why Our

Made in USA

 

Screens are Worthy of Your Investment
Made in America costs a bit more, but as Americans, shouldn't we be investing in one another?
High Quality ROAD GLIDE Vent Screen Specifications

:
Offered in your choice of Gloss Black Powder-Coated*  or Gloss Silver Clear Powder-Coated Aluminum.  We use only the FINEST automotive grade aluminum honeycomb screen materials available! We source the thick 14-gauge screen material from CustomCarGrills in Grand Rapids, Michigan while the oven-baked powder-coating is performed locally in Grand Junction, Colorado.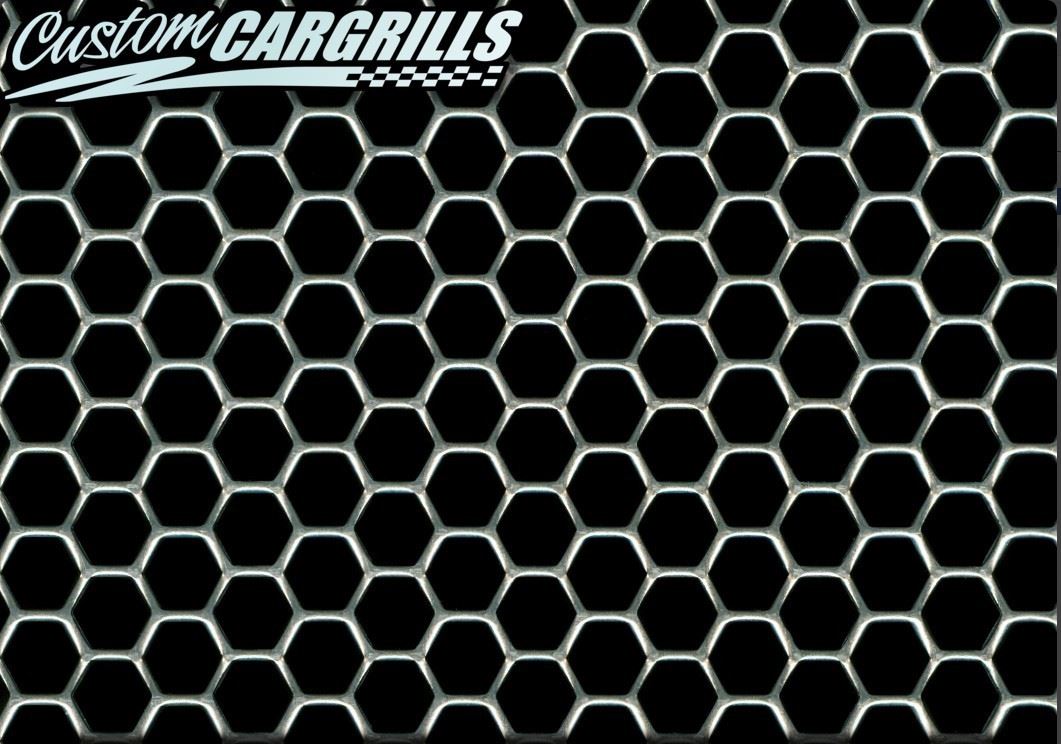 APPEARANCE

: ROAD GLIDE Vent Screens are precision cut from large sheets using a CNC Plasma (computer controlled) machine producing amazingly accurate cuts. To minimize manufacturing costs, we cut the maximum number of screens per sheet, but only while MAINTAINING CONSISTANT GRID PATTERN ORIENTATION. Alternately, we could increase screen yields to lower manufacturing costs (as some other suppliers do), but that would mean inconsistent grid orientation and somehow, offering misaligned screen sets just doesn't seem right. While it might seem a minor point to some, we opt for fewer finished screens per sheet in order to achieve the CONSISTENT HIGH QUALITY LOOK valued by many Harley-Davidson® Road Glide® owners.

MATERIAL

: Good looking and very strong 14 GAUGE 3003 grade Aluminum with 1/4″ perforations. The honeycomb design is stylish as it is Visually Similar to Harley-Davidson's® Twin-Cooled® radiator guards in the lower fairings of their touring bikes.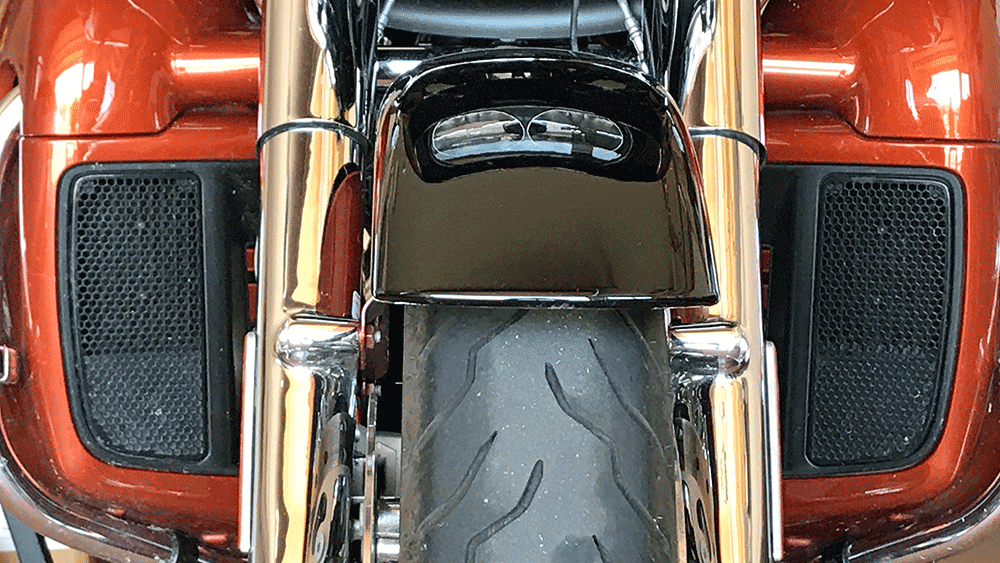 STRENGTH

: Double thickness Strong 0.0641″ (1.63mm) 14 gauge aluminum. Superior performance handling road debris impacts compared to the 0.03125″ (0.79mm) thin light-weight material used by another leading supplier (♠) of side vent screens. Click HAMMER TEST for dramatic proof of strength!

FUNCTIONALITY

: We've chosen the 1/4″ hexagonal screen mesh design with ~77% Open Area as it provides the best balance of airflow for rider comfort…… and rider protection stopping most road debris and larger insects like wasps & bee's (the kind that sting).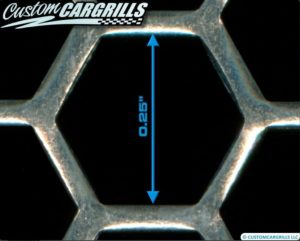 add content here add content here
Additional ROAD GLIDE Vent Screen Specifications
*

GLOSS BLACK and GLOSS SILVER Powder Coated Finishes
Costs a bit more because the aluminum is protected by an incredibly strong, easy-clean surface which, unlike raw aluminum, is virtually "maintenance free". If the glossy finish works for you, we highly recommend it! We use PRO Powder Coating, a high-quality local company which, on their website, describes powder coating as follows:
"Powder coating is an advanced method of applying a decorative and protective coating to a wide range of materials and products that are used by both industries and consumers. The powder used for the process is a mixture of finely ground particles of pigment and resin, which is sprayed onto the surface to be coated. The powder particles adhere to the surfaces using a negative charge on the part and positively charging the powder, (which) like static electricity, (is) then heated and fused into a finished coating in a curing oven. The result is a uniform, durable, high-quality, and attractive (high gloss) coating. …. Powder coating is the fastest-growing finishing technology in North America."
NOTE: In order to keep our costs in line, we've chosen to offer the most popular "Gloss Black" and "Gloss Silver" finishes as our standard color options. Custom Powder Coating Colors and/or finishes may be available ……but at a higher "custom price". Contact us if you've got to have a custom color or finish…… and cost is secondary to you!
---
additional ROAD GLIDE Vent Screen Specifications
NEOPRENE RUBBER EDGE TRIM = NO SCRATCH MARKS ON YOUR BIKE

Used with our Center Vent Screen to brace and stabilize the screen against the inside of the Air Vent without scratching your bike's finish. We use the X2073 product by TRIM-LOK because of its squared contact surface which provides better adherence and for the low profile which allows for maximum air flow through the vent.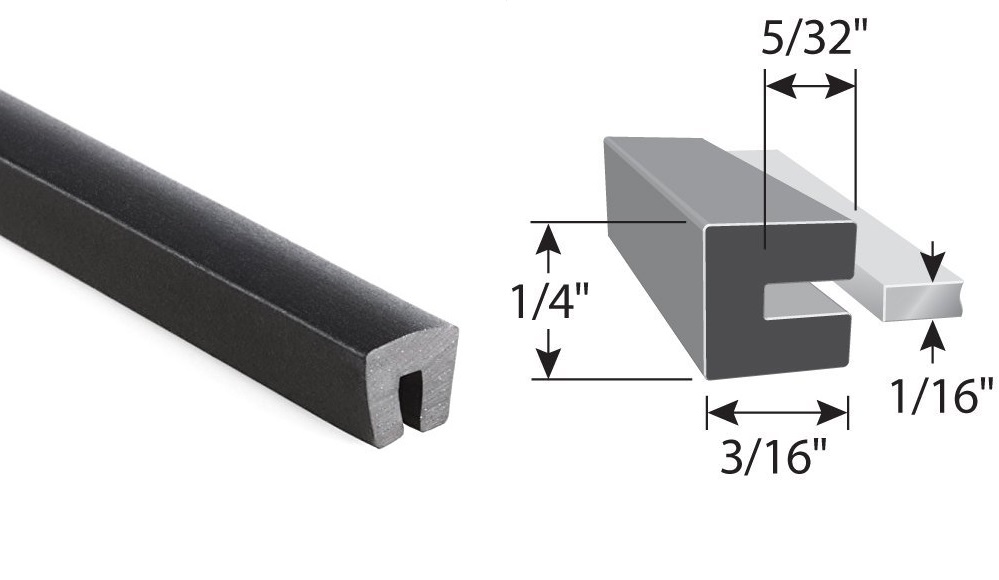 ---
Why Choose Elegant Solutions Inc. dba Harley Motorcycle Vent Screens? Simple Answer: Our Screens are the best quality and are priced fairly!
---
A message from the President of Elegant Solutions Inc. dba Motorcycle Vent Screens: The Harley-Davidson® Road Glide® became my favorite touring motorcycle the first time I rode one! The "Shark Nose" frame mounted fairing offers both high speed stability cutting through the air at touring speeds as well as low speed maneuverability with the handlebars "free" of the weight of the fairing. My BSR (back seat rider) wife is extraordinarily comfortable riding with me and considers this bike to be a "limo on 2 wheels"! Elegant Solutions Inc. is not affiliated with Harley-Davidson®. The terms: Harley-Davidson®, Road Glide® and Harley® are trademarks of the Harley-Davidson® Motor Company. The 3-screen complete solution described herein is termed "Triple SPLITSCREEN(S)". "SPLITSCREEN(S)" and "Triple SPLITSCREEN(S)" are terms coined by Elegant Solutions Inc.