Motorcycle Vent Screens – SPLITSCREENS for the ROAD GLIDE and Batwing Touring Bikes
Bar and Shield™ symbol is a TM of the Harley-Davidson Motor Company®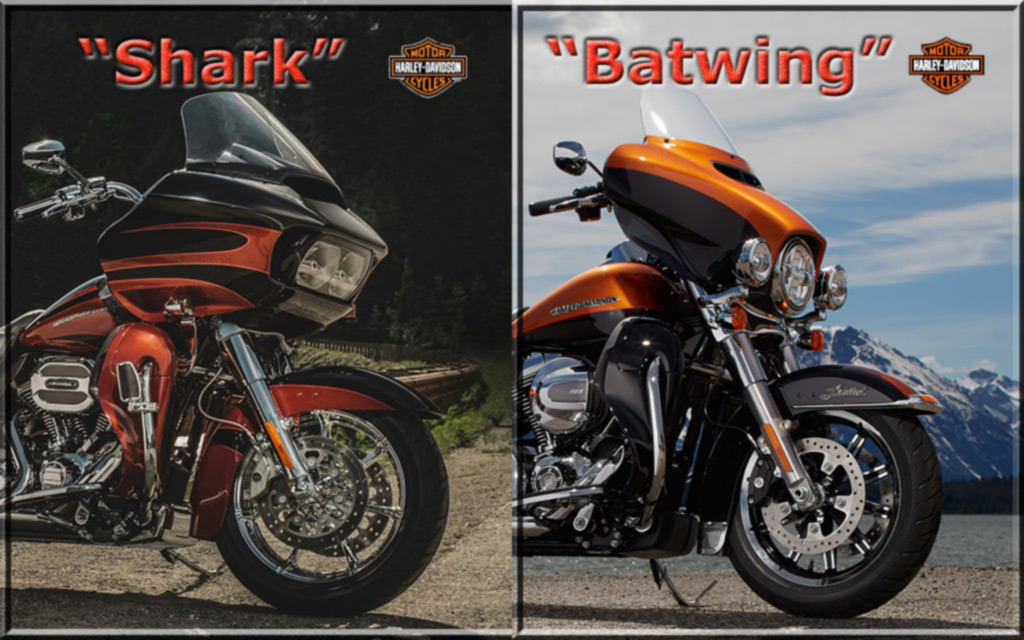 Motorcycle Vent Screens – SPLITSCREENS for the ROAD GLIDE and Batwing Touring Bikes
Motorcycle Vent Screens is the premiere manufacturer of high quality SPLITSCREENS for the 2014 and newer HARLEY-DAVIDSON Touring motorcycles equipped with ventilated fairings. Our thick 14 gauge powder-coated aluminum honeycomb screens protect the motorcyclist from stinging insects and impacts of road debris passing through the unprotected factory vents. The ~77% open area of our motorcycle vent screens allows for a comfortable "wind in your face" ride without the "bugs in your teeth" experience.
---
A message from the President of Elegant Solutions Inc. dba Motorcycle Vent Screens: My very first "Touring Bike" was an FLHTK Batwing Limited, however the Harley-Davidson® Road Glide® became my favorite touring motorcycle the first time I rode one! The "Shark Nose" frame mounted fairing offers both high speed stability cutting through the air at touring speeds as well as low speed maneuverability with the handlebars "free" of the weight of the fairing. My BSR (back seat rider) wife is extraordinarily comfortable riding with me and considers this bike to be a "limo on 2 wheels"!
Elegant Solutions Inc. is not affiliated with Harley-Davidson®. The terms: Harley-Davidson®, Road Glide® and Harley® are trademarks of the Harley-Davidson® Motor Company. The 3-screen complete solution described herein is termed "Triple SPLITSCREEN(S)". "SPLITSCREEN(S)" and "Triple SPLITSCREEN(S)" are terms coined by Elegant Solutions Inc.