Motorcycle Vent Screens STORE – Triple SPLITSCREENS STORE – Batwing SPLITSCREEN STORE – ROAD GLIDE Vent Screens STORE
https://MotorcycleVentScreens.com
Welcome to Elegant Solutions Inc. dba Motorcycle Vent Screens ......where we offer the absolute Finest Premium Quality ROAD GLIDE Vent Screens available anywhere! The premium materials we use make our Made in USA products cost just a bit more than the competition ......try them ......we're certain you'll agree they're worth the very small cost premium! YOUR TRANSACTION IS SECURE! We protect your personal information.
Expect order details and shipment tracking information to be emailed promptly. Please check your SPAM folder if you don't see our "VentScreens gmail" titled: "Your Motorcycle Vent Screens Order".
Click

-

BLOCK-

-MENUS-

(

below "Featured Products")

for Additional Product Choices
Featured Products
---
To Begin a Purchase: Click appropriate [

Buy Now]

button; select from any options presented. Click the [

Add to Cart]

and

[

Go to Checkout]

buttons.
---
Major Credit Cards welcomed when you reach the final [

Pay Now]

screen where you can choose from one of these five (sample) payment options:

Credit Card Payment Option appears in a POP-UP Window. Be sure your computer security settings "Allow Pop-Ups". If you encounter checkout difficulties, try using a different browser or call us. If you prefer a simple Credit/Debit Card transaction (Amex, MasterCard, Visa), enter your (non-PayPal) email address.
---
---
Motorcycle Vent Screens STORE – ROAD GLIDE Vent Screens STORE – Triple SPLITSCREENS STORE
Undecided? F

or helpful information prior to placing your order…Click

SHOW ME

:
🤔

SHOW ME

why I should upgrade to Triple SPLITSCREENS today!

🤔

USPS SHIPPING INCLUDED for all 50 United States

: USPS First-Class Mail Package Service (2-5 days). UPS shipping is available as a premium option;

USPS International Package Service is available to most countries

. Shipping internationally involves CUSTOMS and depending on the customs backlog can result in 1-3 week delivery timelines; although we've had 1 week deliveries to Canada and New Zealand. International customers are responsible for any customs duty and/or tax charged by the destination country.
---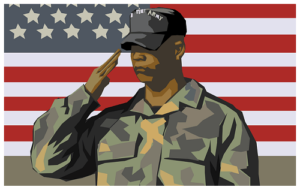 ---
30 Days Satisfaction Guarantee: If upon receipt of our SPLITSCREEN(S), you feel the product is defective or not as represented, you may return the product after first providing Elegant Solutions Inc. the opportunity to assuage your concerns. Should we be unable to satisfy your reasonable expectations*, we will refund your purchase price (less shipping costs) upon return of the unused product. We are quite reasonable and fair, please contact us for clarification of our policy details if concerned. * The term "reasonable expectations" does not include assertions like: "changed my mind" or "didn't know windshield and/or fairing removal was involved. Otherwise, in fairness, a reasonable 15% handling fee will apply.
This website is protected by an SSL Certificate. The seal (lower left) helps build trust and confidence. Feel safe entering personal and credit card information.
---
Motorcycle Vent Screens STORE – ROAD GLIDE Vent Screens STORE – Triple SPLITSCREENS STORE
---
A message from the President of Elegant Solutions Inc. dba Motorcycle Vent Screens: My very first "Touring Bike" was a Batwing FLHTK Ultra Limited and I loved riding it. However the Harley-Davidson® Road Glide® became my favorite touring motorcycle the first time I rode one! The "Shark Nose" frame-mounted fairing offers both high speed stability cutting through the air at touring speeds as well as low speed maneuverability with the handlebars "free" of the weight of the fairing. My BSR (back seat rider) wife is extraordinarily comfortable riding with me and considers this bike to be a "limo on 2 wheels"! Elegant Solutions Inc. dba Motorcycle Vent Screens is not affiliated with Harley-Davidson®. Terms such as: Harley-Davidson®, Road Glide® and Harley® are trademarks of the Harley-Davidson® Motor Company. They are only used here for descriptive, informational purposes and displayed either with the ® designation or in CAP's (an alternate method of displaying the "®" designation). The 3-screen complete solution described herein is termed "Triple SPLITSCREENS". "SPLITSCREEN(S)" and "Triple SPLITSCREENS" are terms coined by Elegant Solutions Inc.