Triple SPLITSCREENS for Road Glide Work Awesome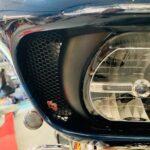 The Product is excellent, looks great and Functions perfectly. Dennis was very helpful, shipping was fast,
this was my second set! They are a must have for a Road Glide!
I have 2 other people in our group that need these screens, sent them a link, they will be ordering! Cheers! Joe.
Joe Hewer