Motorcycle Vent Screens STORE
Motorcycle Vent Screens STORE – Triple SPLITSCREENS STORE – Batwing SPLITSCREEN STORE – ROAD GLIDE Vent Screens STORE
ROAD GLIDE FITMENT: Triple SPLITSCREENS 2015 thru 2023 Road Glide® (all models except new fairing 2023 CVO);
BATWING FITMENT: Batwing SPLITSCREEN 2014 thru 2023 FLH® (all models except new fairing 2023 CVO)
Discount Coupon Codes: available (at Checkout) for returning customers: "REPEAT CUSTOMER" and US Veterans (↢ click to verify)
Major Credit Cards welcomed at the final [

Pay Now]

screen where you can choose from one of these two* (for illustration only) electronic Payment Processors (Credit Card Checkout or PayPal Checkout):
NOTE: You may review your order every step of the way prior to completing your purchase
---
Expect order details and shipment tracking information to be sent promptly to the email address* you provide (*we hate SPAM too; your email address will not be shared). Please check your SPAM folder if you don't see our "VentScreens" (@gmail.com) titled: "Your Motorcycle Vent Screens Order".

USPS SHIPPING INCLUDED for all 50 United States

: USPS Ground Advantage Service (2-5 days). For mailbox/delivery concerns see

Shopping Cart/Shipping FAQ#3

or USPS Delivery Instructions™ – The Basics. UPS Domestic shipping is available as a premium option.

As of July/2023, UPS is our recommended carrier for international deliveries as tracking is included.

USPS International Package Service is also available to most countries but is much slower and may not include tracking

. Shipping internationally involves CUSTOMS and depending on the customs backlog can result in 1–3-week delivery timelines, although we've had 1-week deliveries to Canada and New Zealand. International customers are responsible for any customs duty and/or tax charged by the destination country.
---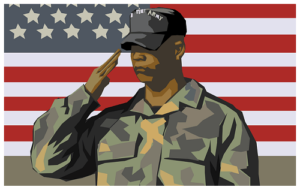 Thanks for shopping with Elegant Solutions Inc. dba Motorcycle Vent Screens where we offer the absolute Finest Premium Quality ROAD GLIDE Vent Screens available anywhere! The premium materials we use should make our Made in USA products cost more than our commercial competition, however that often appears not to be the case! Although we have yet to find any comparable commercially available complete 3-screen offering, we do have a seemingly comparable commercial competitor for two of our products: the Road Glide Side SPLITSCREENS and Batwing SPLITSCREEN. This well-known quality competitor offers a pair of side vent screens for the Road Glide and a single vent screen for the FLH Batwing motorcycles. Neither product is value-comparable at half our thickness, not powder-coated and each are at a higher price point! Our premium-quality SPLITSCREENS are truly worthy of a premium-quality Harley-Davidson® touring motorcycle! And per Customer Reviews, buyers agree our SPLITSCREENS are fairly priced!
Motorcycle Vent Screens STORE – ROAD GLIDE Vent Screens STORE – Triple SPLITSCREENS STORE

---
30 Days Satisfaction Guarantee: If upon receipt of our SPLITSCREEN(S), you can establish the product is defective or not as represented, you may return the unused product for a full refund (excluding shipping costs) after first providing Elegant Solutions Inc. dba Motorcycle Vent Screens the opportunity to assuage your concerns. Should we be unable to satisfy your reasonable expectations*, we will refund your purchase price (excluding shipping costs) upon return of the product in resaleable condition. We are quite reasonable and fair; please contact us for clarification of our policy details if concerned.
* The term "reasonable expectations" does not include assertions like: "changed my mind" or "didn't realize windshield and/or fairing removal was involved". Otherwise, in fairness, a 20% handling fee will apply.
The "https://" URL indicates this website is protected by an SSL Certificate. Feel safe entering personal and credit card information.
---
Motorcycle Vent Screens STORE – ROAD GLIDE Vent Screens STORE – Triple SPLITSCREENS STORE
---